For I was hungry and you gave me something to eat…
-Matthew 25:35 NIV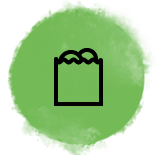 Hunger Relief
Donate food for our Food Outreach Kitchen.
Volunteer
Volunteer your time by helping to serve the community.
Donate
It takes funds to purchase supplies and pay for utilities. Any amount of donations are welcome.
Our Mission
Our mission is simple: To positively change one life at a time by showing the love of Jesus Christ. We change the lives of men, women and children by meeting physical, emotional and spiritual needs by working together as one body of Christ.